Research of Mental-Impression Change for Elderly House Space Color(<Special Issue>the 44th Annual Meeting)
空間への色彩導入による心象変化の検証 : 高齢者施設 論文
ci.nii.ac.jp/naid/110009612328
http://jglobal.jst.go.jp/public/20090422/201302228852950876
Elderly House 1

Before / After
Just added the Wall Decors,
Color reflects on surroundings and became warm-soft atmosphere.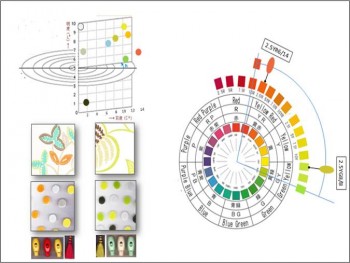 Color Plan A and B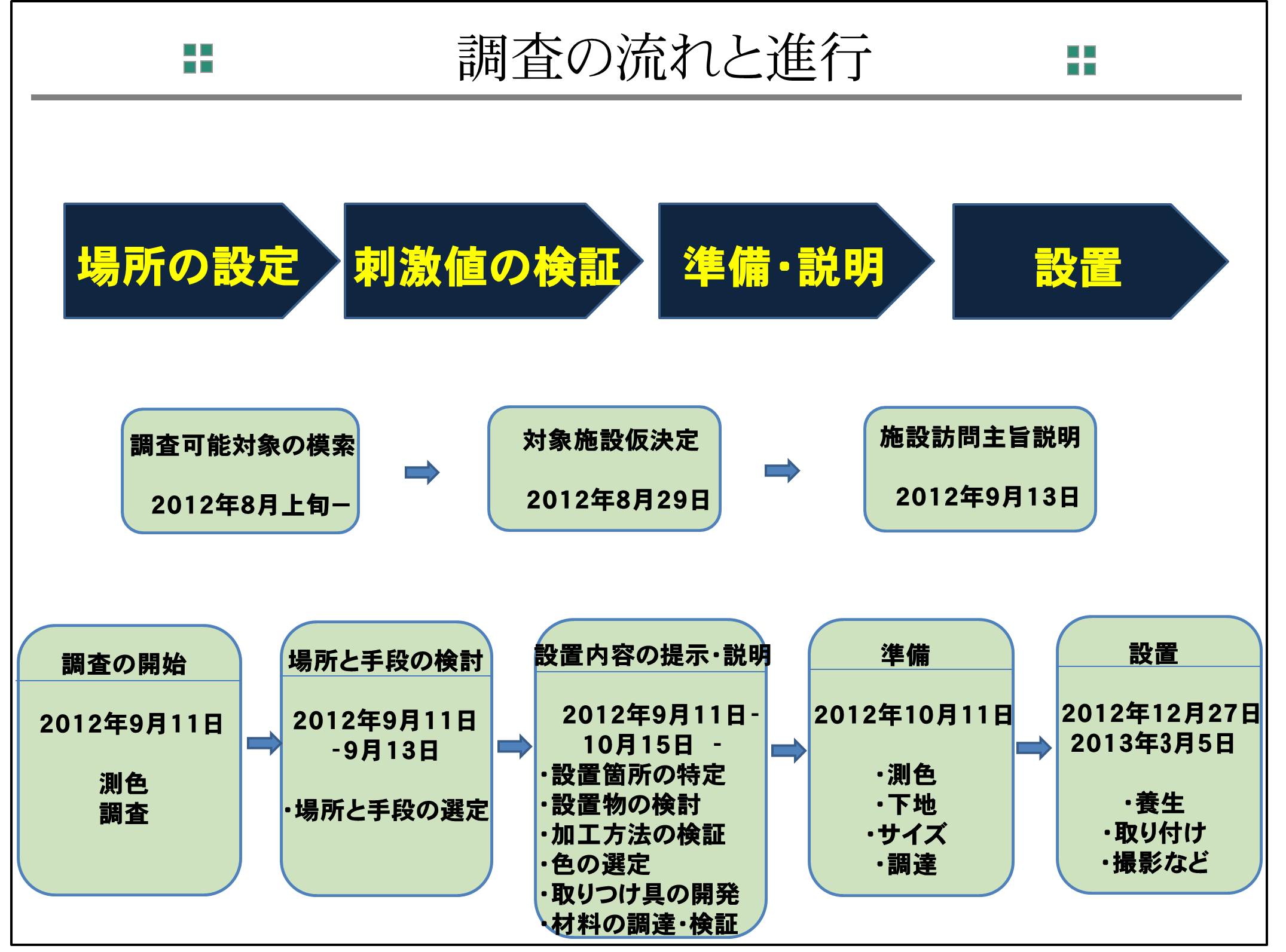 Action Planning flow chart.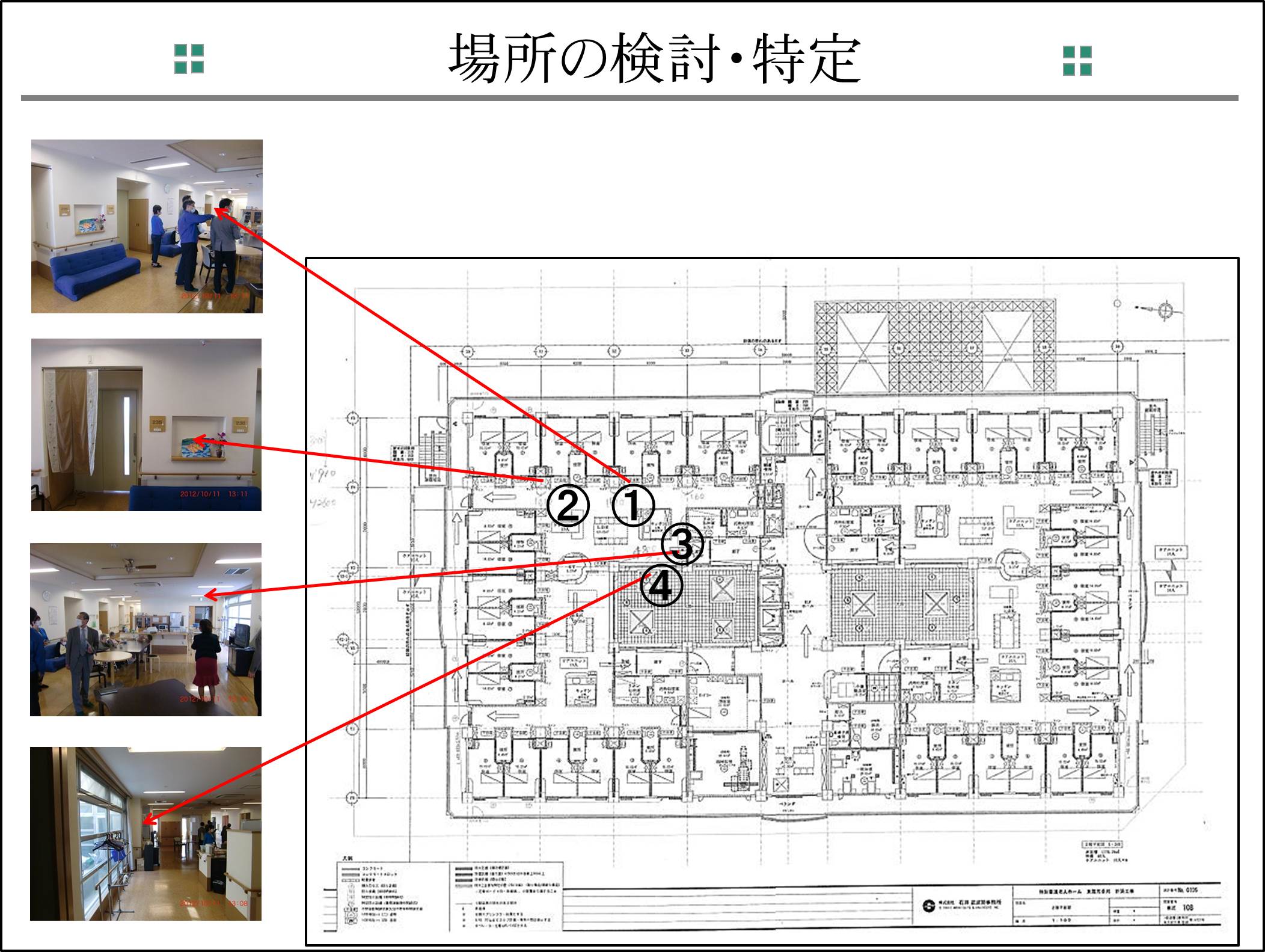 Study the conditions and pick up the appropriate point to adjust.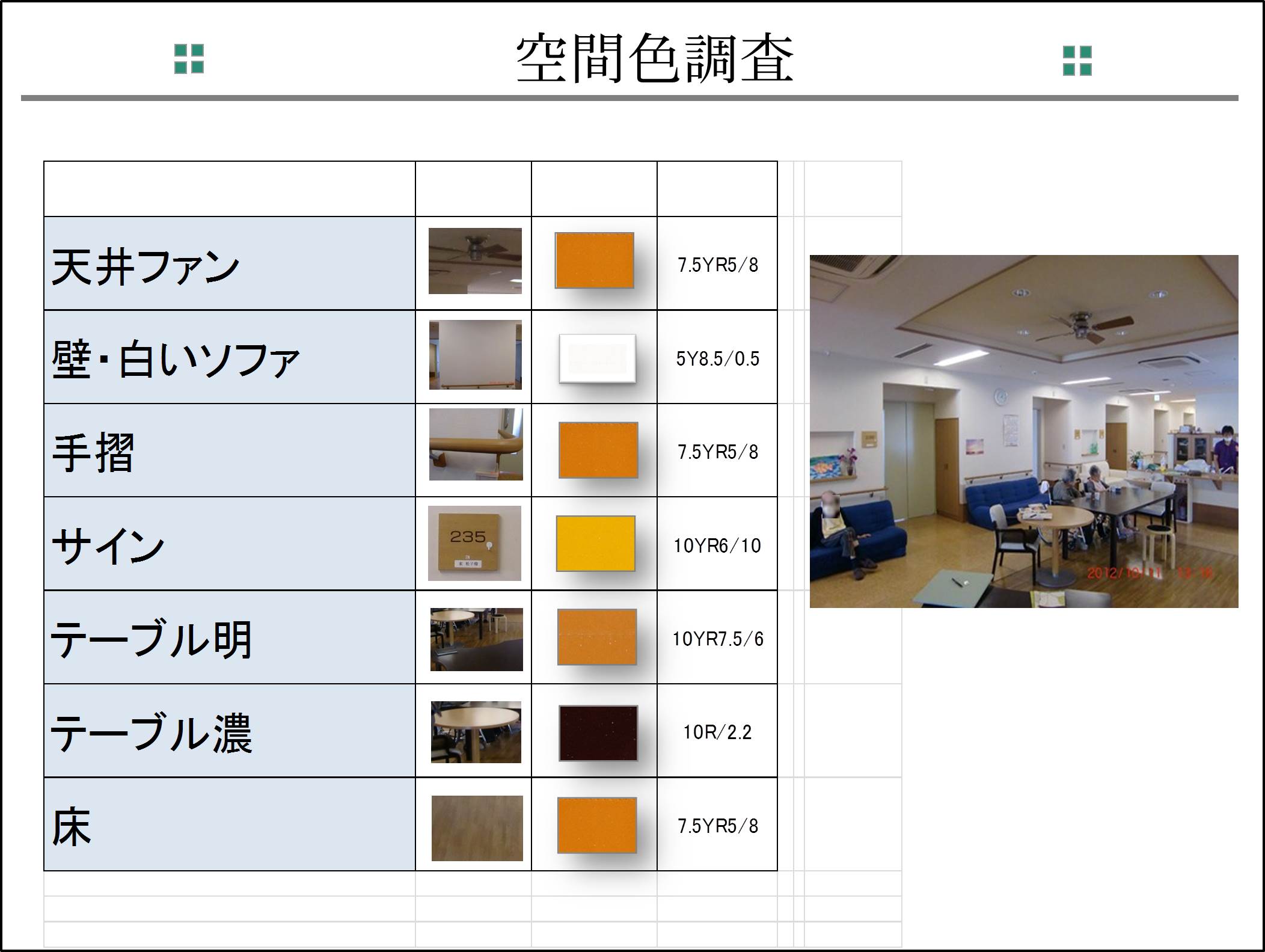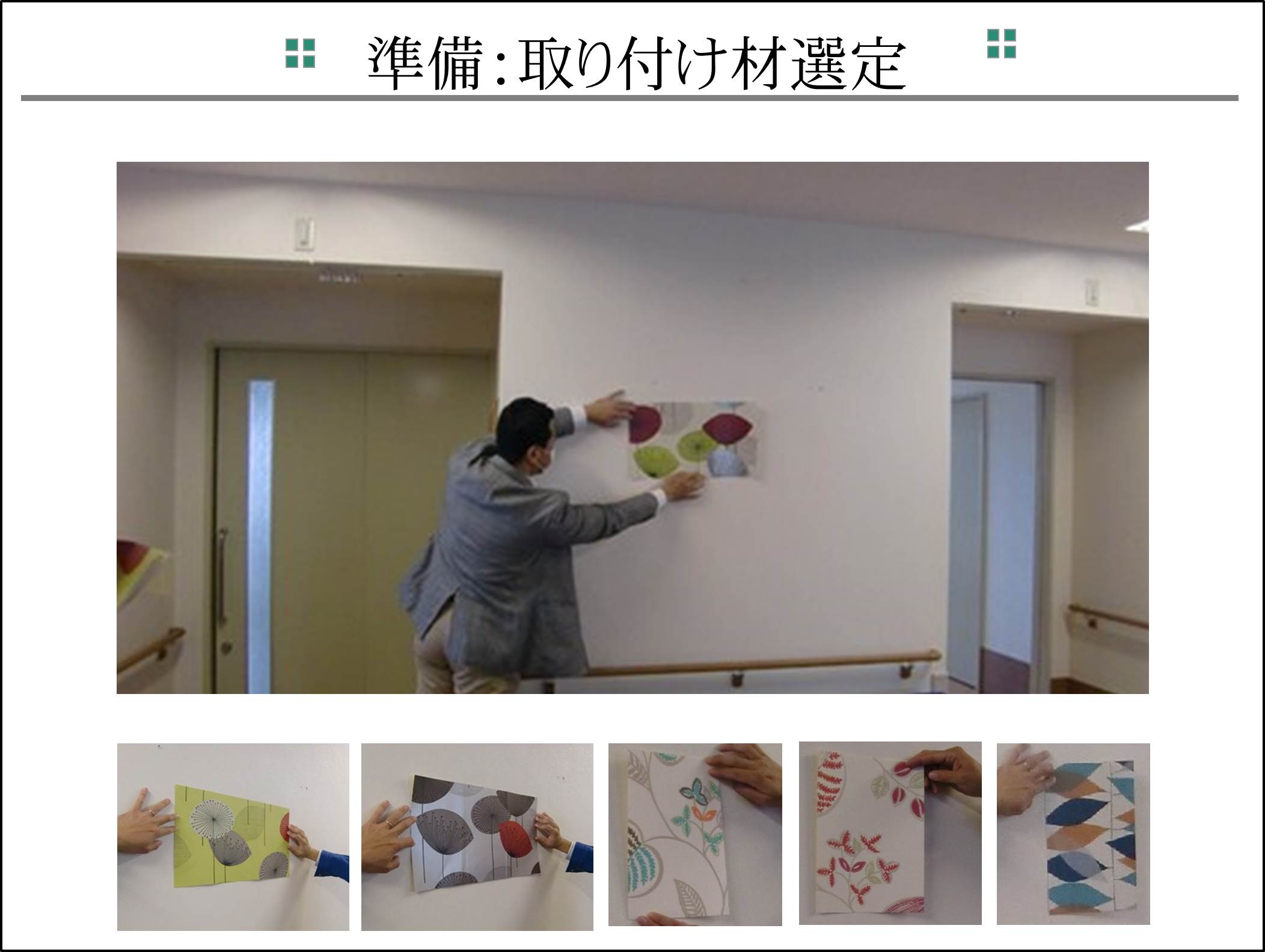 Study prisicely by using the planned Materials to fit with the area.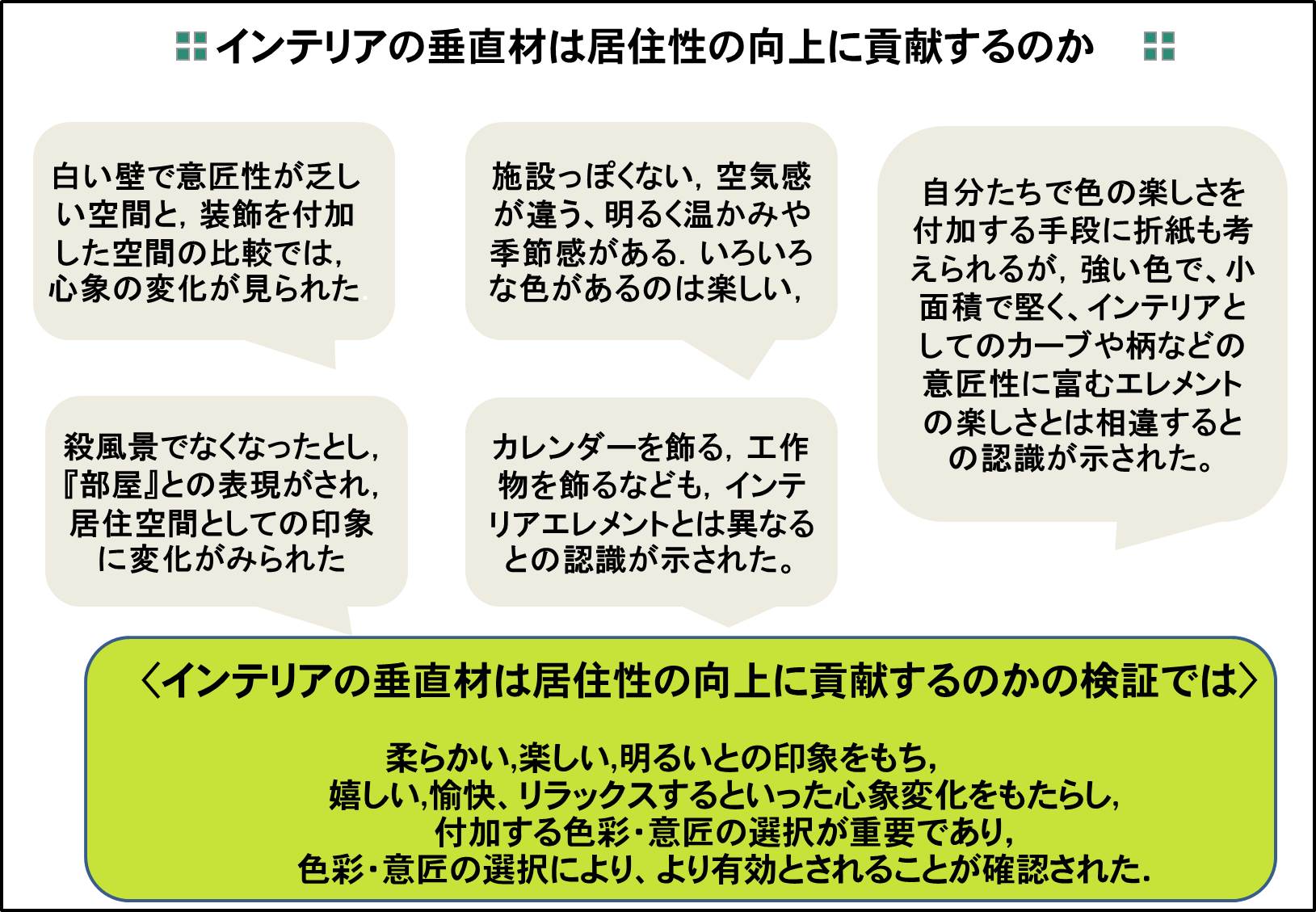 Concluded that the introduction of appropriate interior design was contribute to mental changes.
Elderly House 2

Before / After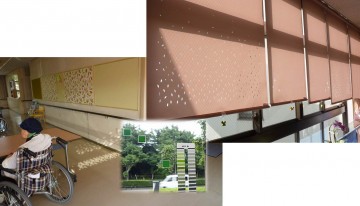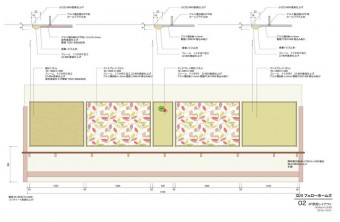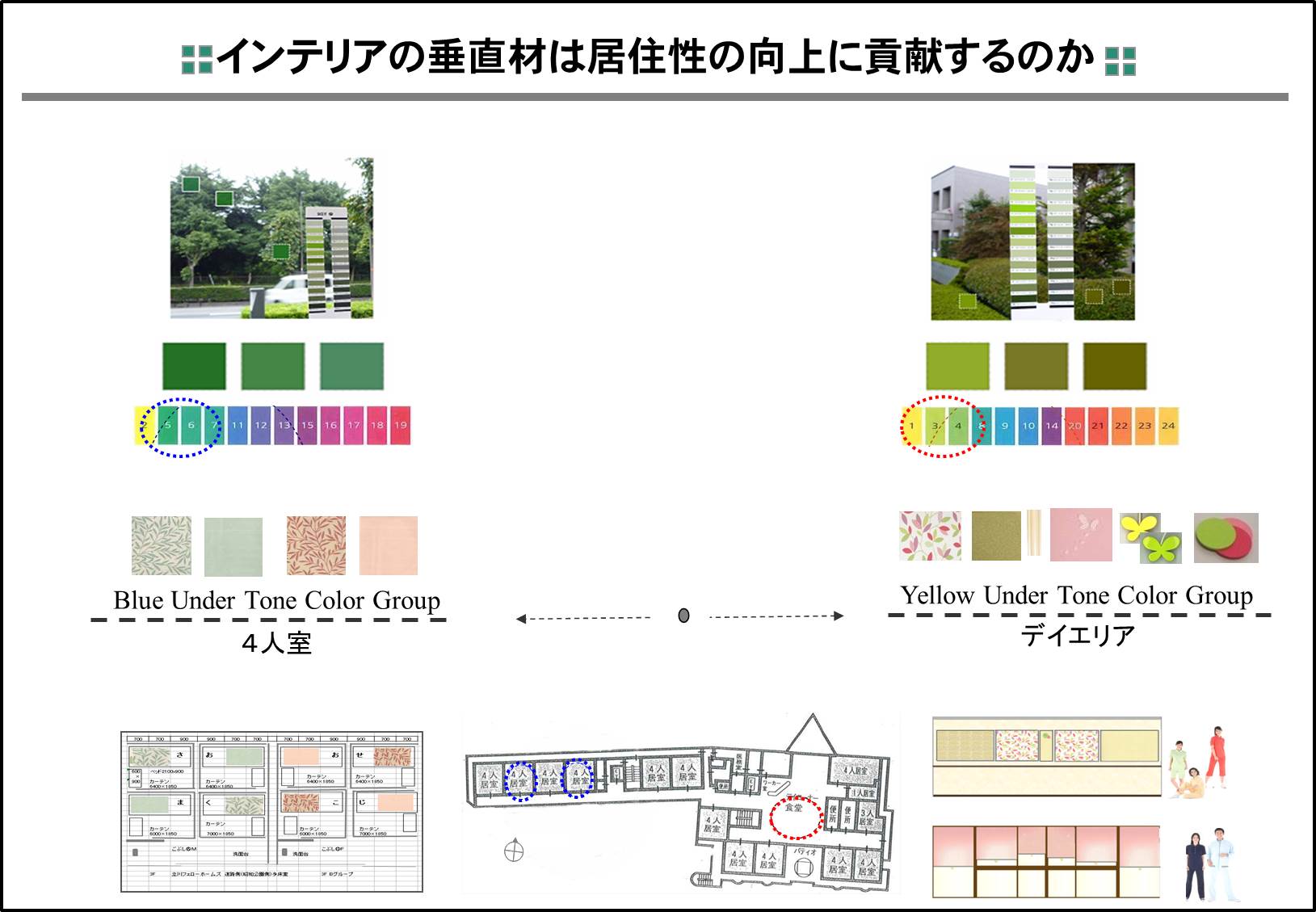 Study Surroundings
Carm Color for Sleeping Area and Active Color for living room.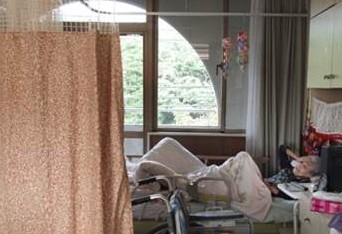 Changed  to the interior fublic curtain from the medical one.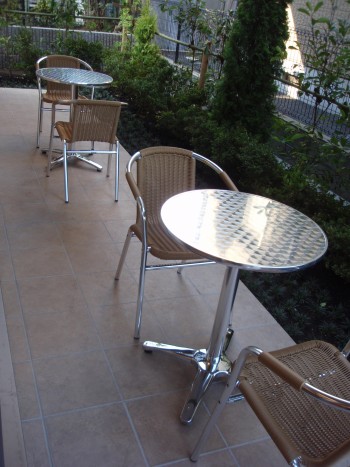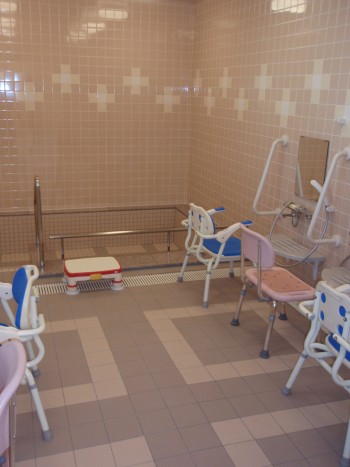 Clean and Warm Bath Area